Each year's event is attended by 400 local community members, faith leaders and elected officials that features an awards ceremony to recognize individuals who work hard to build and advance our communities. We celebrate accomplishments, discuss the challenges ahead, debut upcoming projects and goals. This year our focus is "American Muslims: Leading for Justice."

The 2013 CAIR Texas Annual Banquet will be held on Saturday, June 29, 2013, 6pm-9:30pm, at the Crowne Plaza near Reliant.
During the event we will showcase the results of the work done by CAIR locally and nationwide to work toward upholding our nation's constitution and building power in our communities.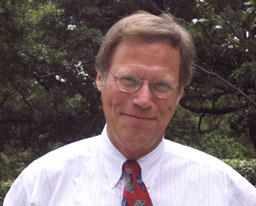 Our keynote address will be given by Dr. Stephen L. Klineberg, Rice University Professor and Co-Director of the Kinder Institute for Urban Research. A graduate of Haverford College near Philadelphia, Professor Klineberg received an M.A. in Psychopathology from the University of Paris and a Ph.D. in Social Psychology from Harvard. After teaching at Princeton, he joined Rice University's Sociology Department in 1972. The recipient of ten major teaching awards, including the George R. Brown Lifetime Award for Excellence in Teaching, he is a faculty associate and divisional advisor at Lovett College, where he twice served as Interim Master.


The CAIR National address will be provided by Gadeir Abbas, Staff Attorney.
As a civil rights leader, he has spearheaded major lawsuits involving constitutional issues of particular concern to the American Muslim community, including the ongoing landmark challenge to an Oklahoma ballot measure that would have barred reference to Islamic principles (sharia) in that state's courts. He has been quoted by national and international media outlets, including the New York Times, Washington Post, Associated Press, National Public Radio, Al Jazeera, Mother Jones, and CNN.
Special Nasheed performance from artist, Mohamed Tarek Hussein!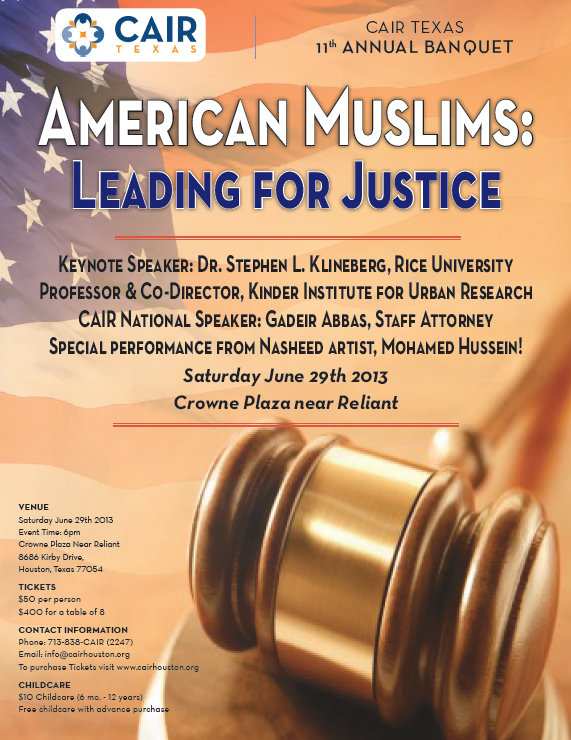 Tickets: $50 per person, $400 for a table of 8, $10 Childcare (6 mo. - 12 years) free with advance ticket purchase.


Online ticket available at: http://cairtxhoustonannualbanquet.eventbrite.com/